Garden Light grey granite Stone Light Garden Decoration
Surface Finish
Wellest Stone Provide Polished, Honed, Flamed, Sandblasted, Grooved, Inclined, Stripped,
Bush-hammered, Tumbled, Antique, Brushed, Picked, Splitted, Rough,
Sawn, Water-hydraulic, Acid-wash, Mushroom, Water-repellent, Flower,
Chiseled, etc.
Available Product
Slabs, Flooring Tiles, Wall Panels,Skirting, Window sills, Steps & Riser
,Sstairs, Kitchen countertops, Columns, Mosaic & Borders, Sculptures,
Baluster, Medallion,Paving Stone.
Popular
Products & Sizes
Panels
Size(mm)
300X300,300X600,600x600,400x400,
400x600,400x800,600x900,800x800,
1200x1200,305x305(12"x12"),305x610
(12x24), 457x457(18x18)etc.
Thickness(mm)
10(3/8"),12,15,18,20(3/4"),30 (1-1/4"),40,etc.
Slabs
Size(mm)
2400upx600up, 2400upx700up,
2400upx800up, ect
2500upx1200up, etc.
Thickness(mm)
16,18,20(3/4"),30 (1-1/4") , etc.
Countertops
Size(mm)
1830x648(72"x25.5"), 2110x648(83"x25.5"),
2438x648(96"x25.5"), 2743x648(108"x25.5"),
2743x915(108"x36"),2743*x1016(108"x 40")etc.
Thickness(mm)
20, 30, etc.
Vanity Tops
Size(mm)
661x610(26"x24"),813x610(32"x24"),
915x610(36"x24"),1067x610(42"x24"),
1220*610(48*24),1423*610(56*24),
1677*610(66*24),1830x610(72"x24"),
2110x610(83"x24"),2438x610(96"x24")etc.
Thickness(mm)
20, 30, etc.
Pavings
Size(mm)
100x100,100x200,200x200,200x300,
300x300,200x400,400x400,500x500,
300x600,400x600,400x800, etc.
Thickness(mm)
20,30,40,50,60,80,100,120,150,200
Kerbs
Size(mm)
Lx80x80,Lx80x120,Lx80X200,Lx100x100,
Lx100x250,Lx120x120,Lx120x200,
Lx120x250,Lx150x250,Lx200x250,
Lx200x300, Lx250x300,et
Other Popular Granite Materials:
G383,G562,G623,G617,Viscont white,Ash Grey, Spray white,G682 G633 G602,G603,G636,G681,G684,shanxi black,pearl white granite,Sand Wave,Tianshan Red,
mongolia black granite ,Zhangpu Rust,Basalt Black and Putian Rust,etc. And Tan Brown,Kashmir White,Black Galaxy,Baltic Brown,Carmen Red,Giallo Cecilia Dark/light,Verde Ubatuba,Peacock Green,Blue Pearl.
Other Popular Marble Materials:
crystal white marble,emperador light/dark,cream marfil,Nero marquina,wood grey/white,white carrara, guangxi white ect.
Here is the link for you to find more details: wellest.en.made-in-china.com
About Wellest Stone Company:
Wellest Stone are a stone manufacturer specialized at producing granite & marble & basalt & slate & sandstone&quartzite for over 10 years.
We're engaged in high quality natural stone manufacturing and trading. Our products including granite, marble, countertop, paving stone, tiles, slabs, quartz, tombstone, mosaic, slate and basalt etc. We always exporting to Europe, Australia, America, Asia, South Africa and MID-east and highly enjoyed a good reputation.
We are particularly good at project orders for Hotel, Home, Public area, Commercial Center, Holiday Inn, Comfort Suites, Residential Interior Decoration etc.
You will know more us from below information: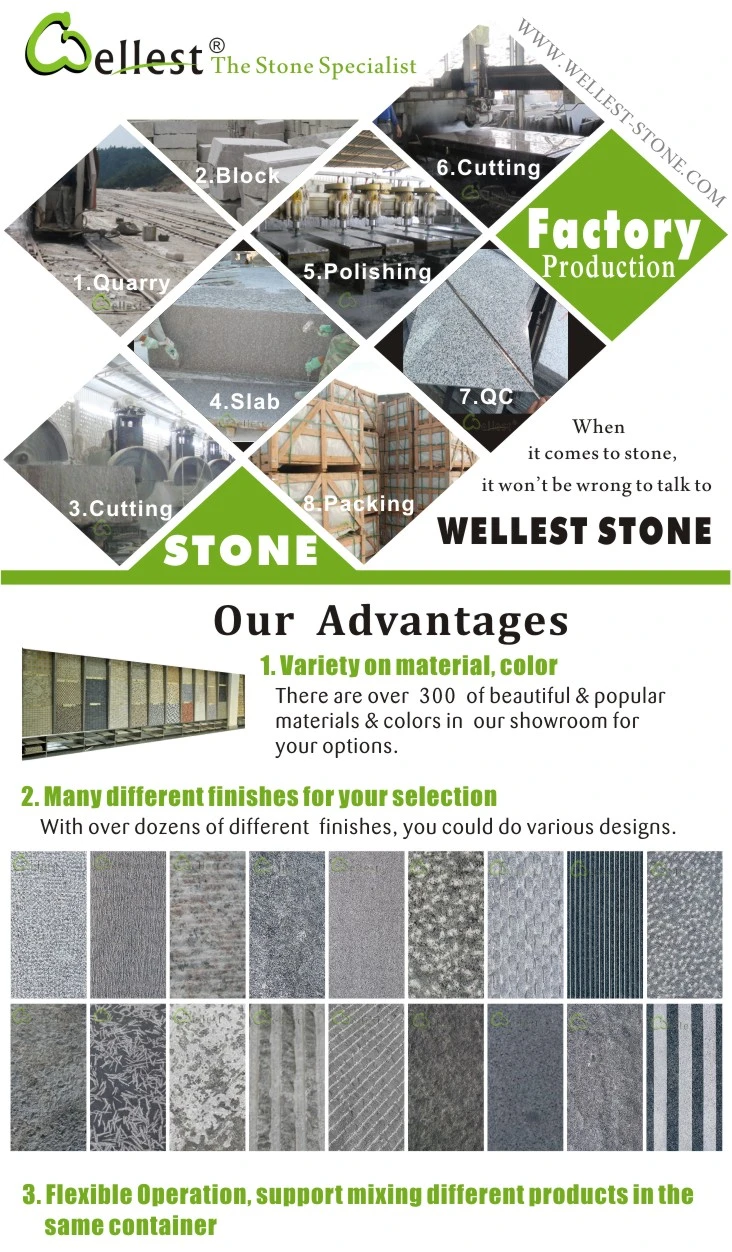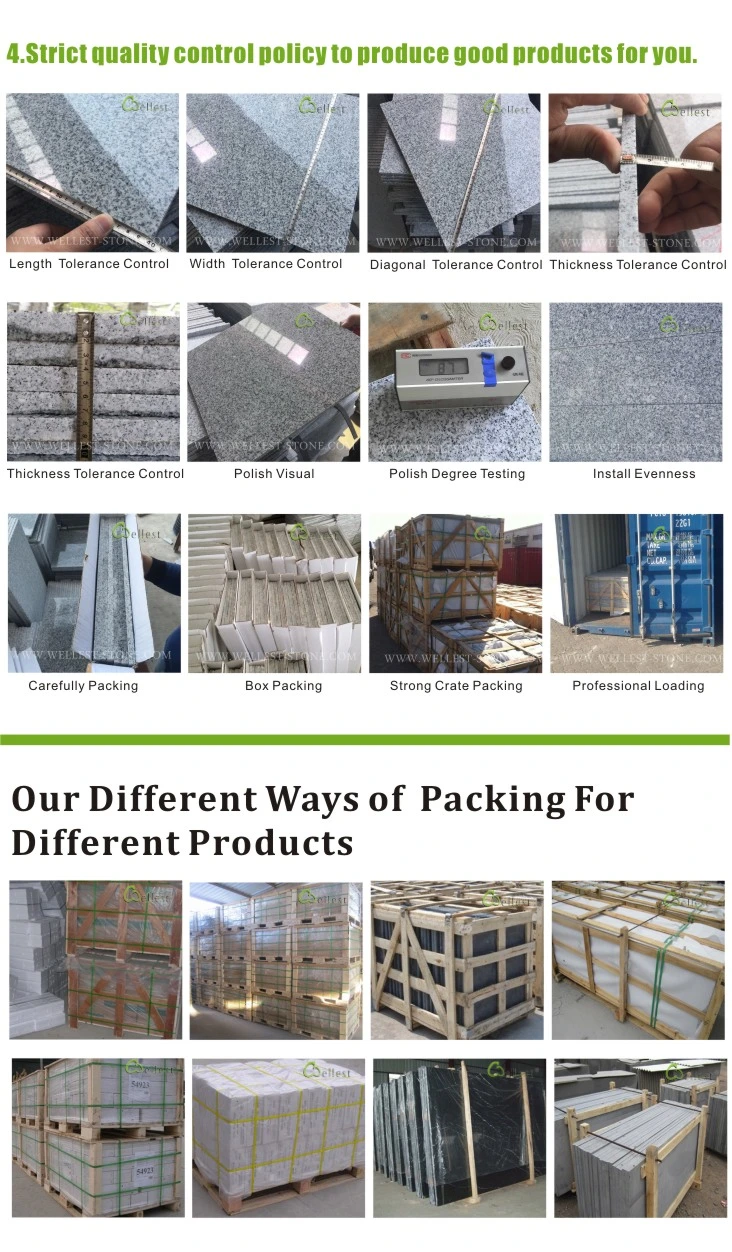 From Wellest Stone, you always find the stone you need. Feel free to visit our showroom & factory ! Working with Wellest Stone,you will get:
Less communication time but better understanding.
Experienced and useful introduction and suggestion.
Best Price.
Worry-free stone products.
An on-time delivery.
A stable supply chain.
Your satisfaction is our consummation!Welcome to contact for more details!
Check more on our website : wellest.en.made-in-china.com